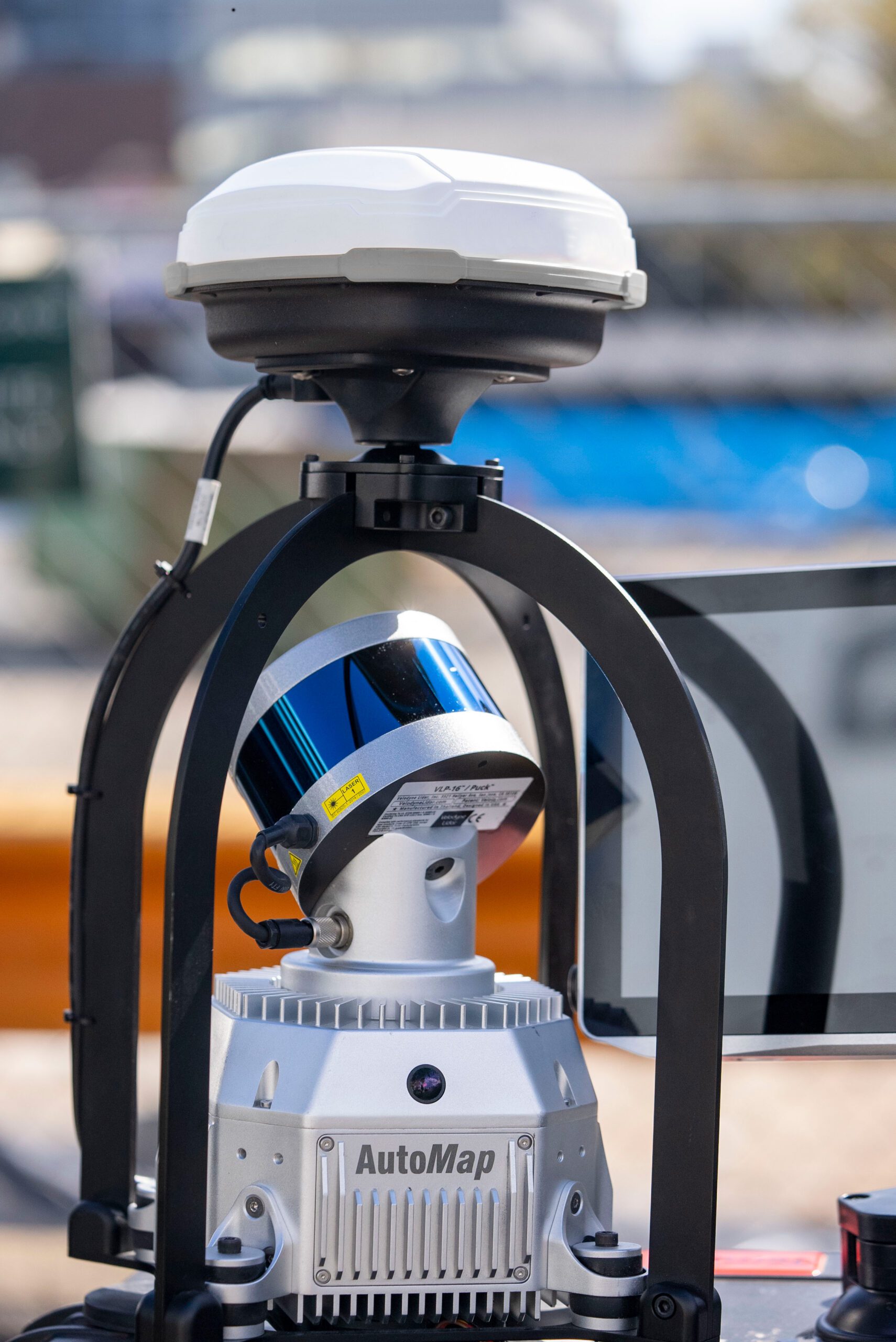 Manufactured for ease of use, global accuracy and rapid turn arounds, Automap's TerrusS SLAM system is the ideal solution for reality capture, GIS or large-scale survey applications.  Unlike other SLAM systems, TerrusS's state of the art GPS software mitigates curvature on large scale scans. This combined with the systems 360° cameras and 100m LiDAR range allows the TerrusS to produce globally accurate fully colourised HD scans at the push of a button. 
Whether it be walking or driving, Move into the world of mobile scanning with the next generation of mass data SLAM capabilities today!
Utilizing it's four 4K 360° Cameras and 100m scan range, the TerrusS is capable of capturing stunning high resolution coloured piontclouds.
Combining these scans with AutoMaps free to use post mapping software "Orbisfuse" surveyors can store, manage and access their scans in a manner of minutes.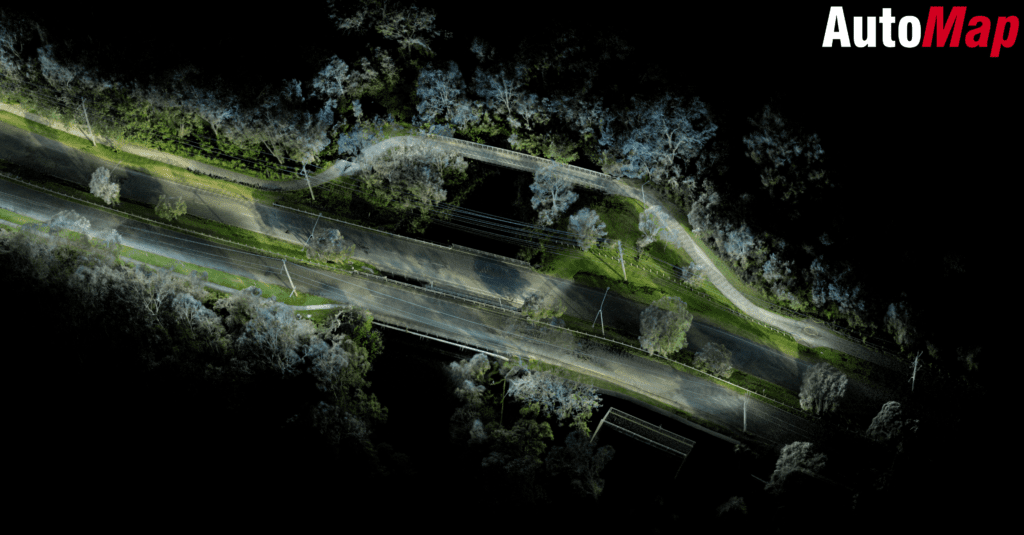 YOUR MAPPING SOLUTION FOR:
URBAN STREETSCAPES
ROAD MAPPING 
LARGE SCALE INDOOR SPACES
GIS ENVIRONMENT
RAILWAY MAPPING
REALITILY CAPTURE APPLICATIONS 
Capturing up to 300 000 points of data per second, The TerrusS is capably of creating extremely accurate piontclouds ideal for city and road surveying.  Picking up on small details such as street signs and road markings, The TerrusS has been highly awarded for it's outstanding SLAM capabilities.