AutoMap Makes Its Europe Debut At InterGeo2022!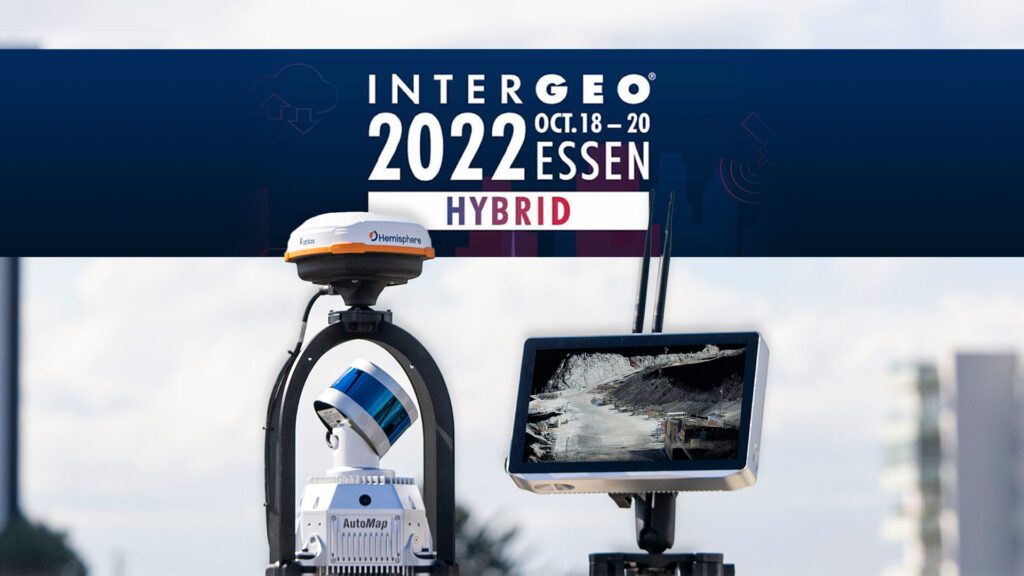 19/10/22 Written By Shaun Coghlan
More excited than kids on Christmas eve, the team at AutoMap have eagerly been waiting all year to attend Germany's biggest Geo data conference, InterGEO!

Sending members from their Brisbane and California branches this Australian-based manufacturing team arrived this week in the beautiful city of Essen. Their aim? To stand alongside some of the biggest names in the Geo Data industry and present the next generation of Geo-mapping technology.

Over this 3-day conference, the AutoMap team was fortunate enough to learn many things about the history of InterGEO, the current state of Geo Mapping technology and of course, where it's currently heading.
Scan of Essen, Germany captured by the AutoMap team using the TerrusS.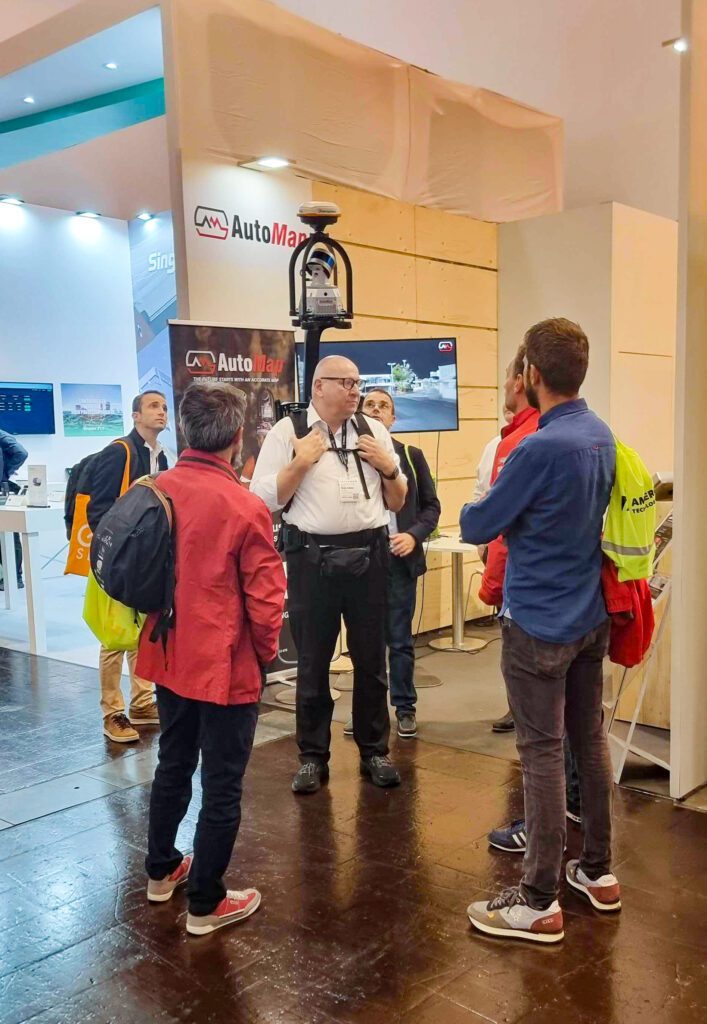 The Biggest Show in the Biz!
First opening their doors in 1995, InterGEO quickly became one of the largest Geo Data conferences around the world. Hosting over 700 exhibitors a year, the event is a hotspot for individuals and companies looking to implement the latest in Geospatial technology.

Whether looking for informative Lectures, exciting booths, the latest in robotics or even just some goody bags, InterGEO has it all.

This year attendees were graced by an outstanding number of great lectures. These speakers from all around Europe spoke fondly about the up-and-coming technology in the industry as well as their applications through BIM and GIS applications.
The Current State of Geo Mapping Technology
Walking around the expo floor, it is clear to see that we are currently in a golden era of evolving GeoSpatial technologies. Never before has the Geo Data industry had this much technology so freely available.

Robots and Machines once believed to be unachievable are now walking around the showroom floor like carnival attractions. Large, static LiDAR scanners are being replaced with smaller mobile systems and artificial intelligence is quickly becoming an essential tool for streamlining post-work flows.

While these new technologies have their small uses at the moment, it's obvious that as time goes on this technology is only going to continue to improve.
The Future
Throughout the conference, one theme was noticeably interconnected across all speakers. This theme is the autonomous creation and applications of digital twins.

All across the world, it seems that more and more companies are seeing the uses and advantages of digital twins for infrastructure development as well as for  GIS and BIM applications.  Ulrich Gellhaus, a speaker from the state office of Geo-Information in Bremen even titled his presentation on digital twins as: "eine lösung für alle probleme" / "a solution for all problems".

For the duration of his outstanding presentation, Ulrich would speak on how digital twins are already being employed through the industry and how they are evolving to streamline geodata unlike ever before.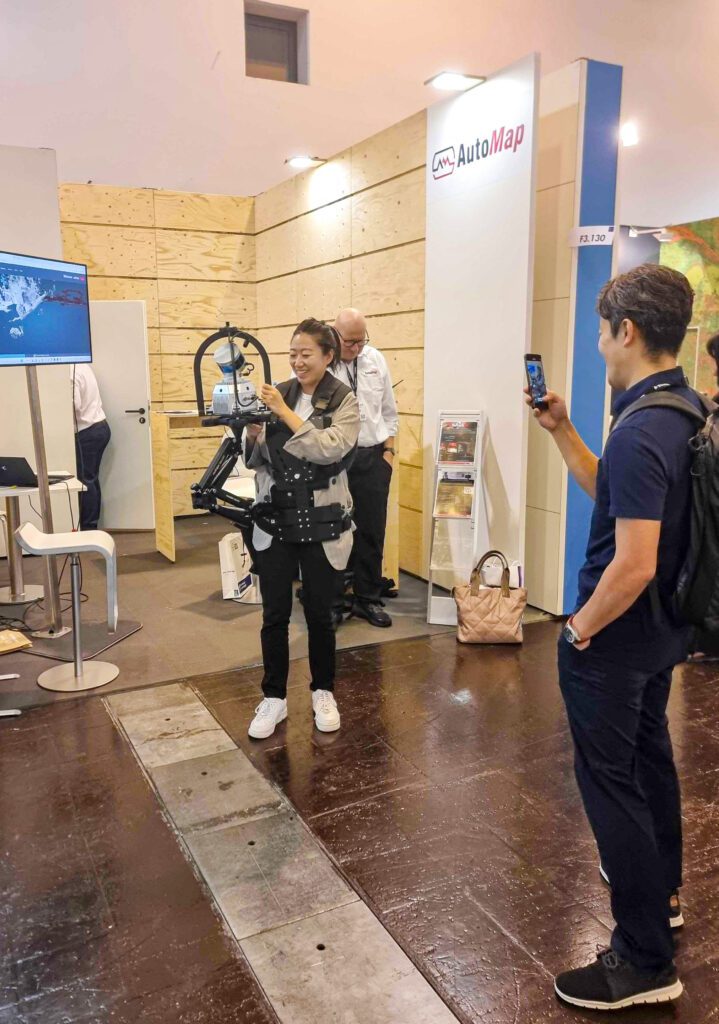 Another common topic discussed by many over the week was that of mobile and smart mapping.  Presented by several individuals such as Thomas Eichhorn, from Germany's state office for geoinformation and surveying, it has become clear that mobile mapping is quickly becoming a staple of the Geo Data Industry.

To learn more about these speeches and what they have to say about the future of the GeoData industry, check out Intergeo youtube at the link below:
https://www.youtube.com/c/INTERGEOTV
Our Experience
Over this week the team got to experience the amazing culture of not just Germany but the entire GeoData community.  From listening to amazing speeches to providing surveyors with demos of our systems, the team had a great time connecting with our European audience new & old.

"We have had such an amazing time and we are so grateful to finally be here, meeting so many friendly faces and mingling with this great community.  We can't wait to be back next year, see you in 2023 InterGEO! " – Matt Warner, Automap Director.