Fast and Accurate Surface Mapping
The TerrusS is the best-in-class, ultra-low drift mapping system used for reality capture, GIS or
large-scale survey applications. Globally accurate, colourised maps are generated on system as either a .las or .ply
 format using 4x 4k 360 degree colour cameras located about the perimeter of the sensor pack. Whether it be walking or driving, the
TerrusS creates rapid large scale maps of challenging and difficult spaces. 
YOUR SURFACE MAPPING SOLUTION FOR:
URBAN STREETSCAPES
ROAD MAPPING 
LARGE SCALE INDOOR SPACES
GIS ENVIRONMENT
RAILWAY MAPPING
LARGE SCALE SURVEY APPLICATIONS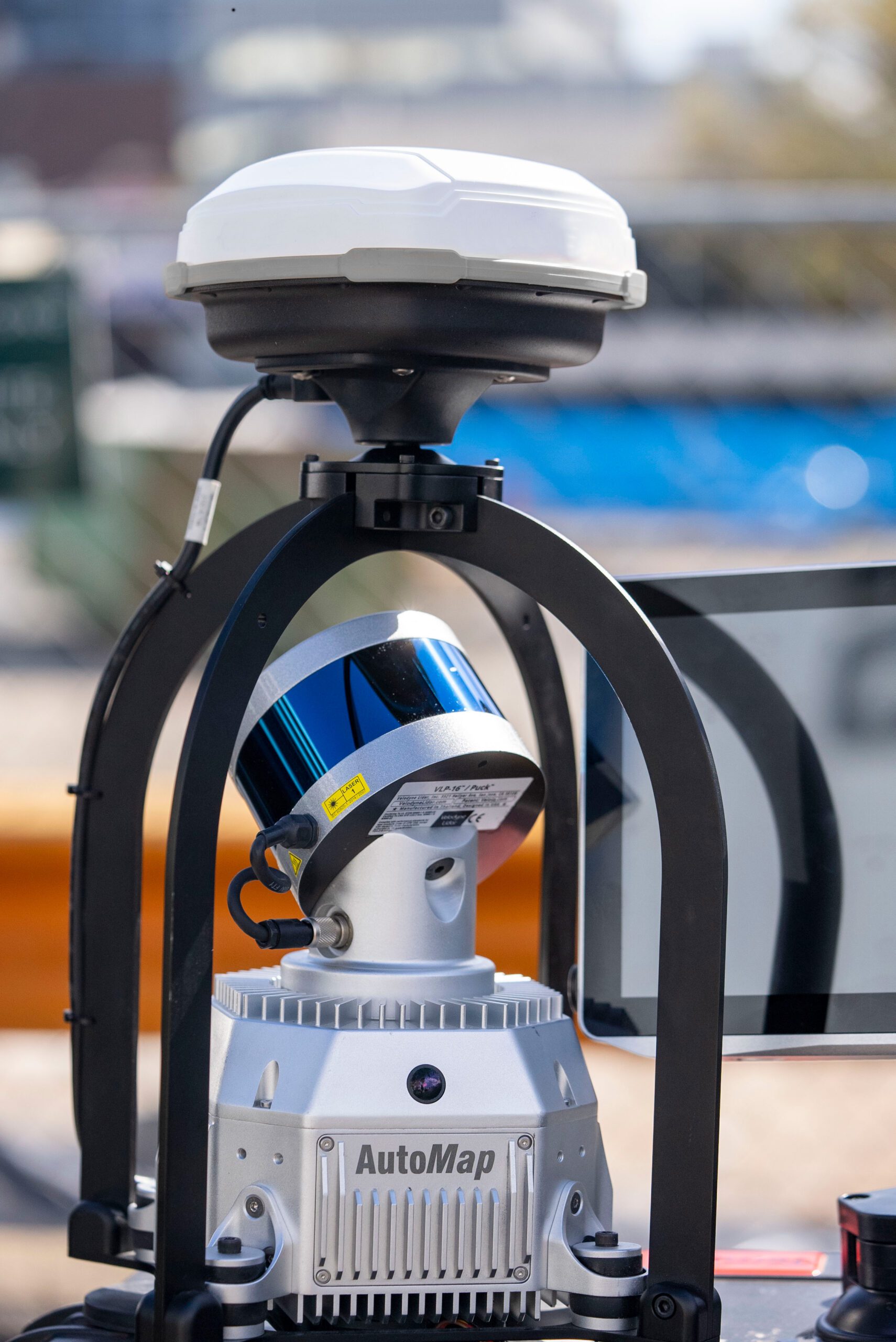 The TerrusS, powered by WildcatSLAM, is the optimal solution for capturing large-scale, challenging, urban environments. Native GPS integration enables automatic trajectory realignment to create globally accurate maps at the push of a button. Scan roads, buildings and other busy spaces with ease using the TerrusS.
The TerrusS is driven by a touch screen interface that enables the user to create globally accurate, colourised maps. Export maps to USB or automatically transfer them to OrbisFuse for storage and visualisation as you travel through busy GIS spaces.

Utilizing it's four 4K 360° Cameras and 100m scan range, the TerrusS is capable of capturing stunning high resolution coloured piontclouds.
Combining these scans with AutoMaps free to use post mapping software "Orbisfuse" surveyors can access their scans in a manner of minutes. 
Accuracy and Localisation precision
Designed to survive any environment
Mitigated Drift on
Large Scale Scans